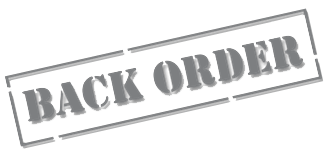 More Information

| | |
| --- | --- |
| Length | 135mm / 5.3 inches |
| Ring Gauge | 42 |
| Size | No |
| Strength | Light to Medium |
| Taste | Woody |
| Duration | 45-1 hours |
| Aroma | No |
| Combustion | No |
| Box | 25 |
| Promotional Product | No |
Availability:
Out of stock
BackOrder
Delivery in 45 ~ 60 days
Description
Fonseca Cosacos have a flavor of its own. You can never taste the same flavor of Cosacos with the other cigar brands. Fonseca has a light blend of tobacco from the Vuelta Abajo Region that makes this kind of cigar very compatible after having a good light meal. With fonseca cosacos light to medium strength flavor no doubt that this cigar is also one of the best Cuban Swiss cigars ever made. This is a very good choice for smokers because of its complex flavor which portrays uniqueness in its brand. Fonseca consacos is made from Cuba's finest tobacco leaves. Its gauge is medium with a ring size of 42 that is very firm and fits well in between the fingers. It has a length of 135 mm and weighs 8. 84 grams. Cosacos are purely hand made by its excellent cigar makers. It is carefully wrapped in a white thin tissue paper so as not to spoil its true appearance and to add appeal that will captivate every smoker. Once the white thin film is removed, under that is a golden brown wrapper enfolding the body of Fonseca Cosacos. It creates a vein like structure and a bit of oiliness in the cigar's body showing how well it is constructed, rolled and formed. The cigar itself looks pleasing to the eyes as it is packed nicely. When you happened to squeeze slightly the cigar, it will produce a small amount of moisture that is actually very pleasant and you will come to notice that there are hard spots that won't give you any difficulty in its draw. After getting rid of its cap you'll find the draw with a little resistance which surely you will like and an aroma of sweet tobacco coming out and will eventually spread in the atmosphere. This enticing smell will definitely mesmerize every cigar lovers. When you are now ready to cut and light the cigar, that won't be a problem for it'll just go on smoothly as how you want it to be. The draw is absolutely faultless.